The Sales Call tab provides a means of management all sales call for either the current user or for another user if required.
Select either Me (default) or the user you can to view.
Add new Sales Calls
View Type
A completed Sales Call
A pending Sales Call
Clicking on a call will open it for editing.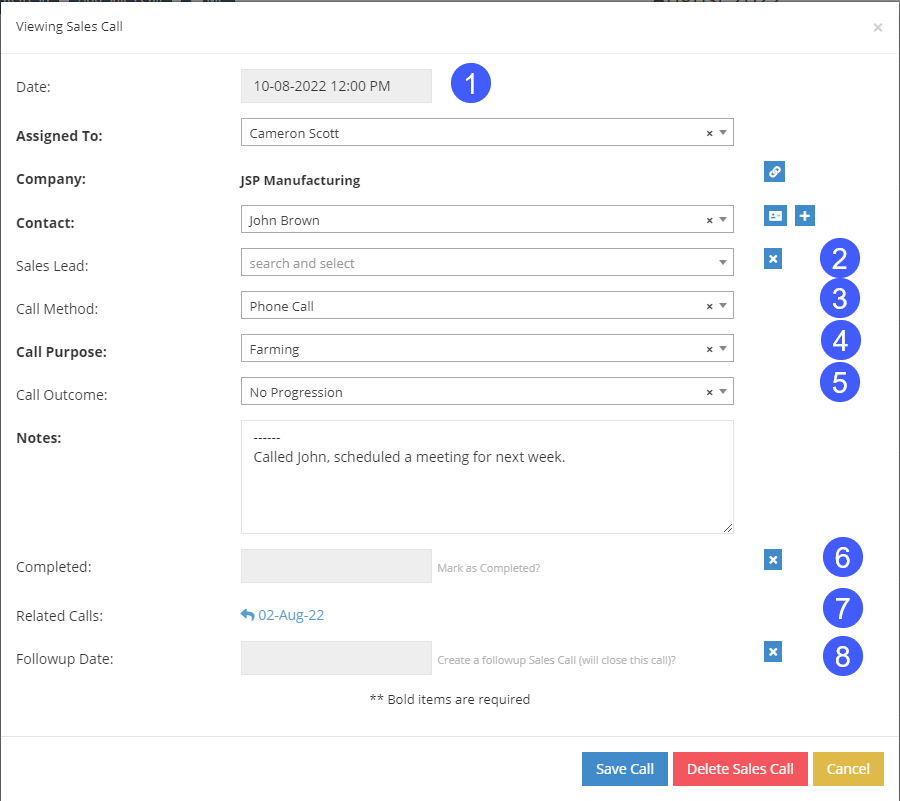 The date of the interaction
Link or Auto Create a related Lead
Call Method - useful for analytics of sales performance
Call Purpose - useful for analytics of sales performance
Call Outcome - was the call useful, did it progress the sale?
Date Completed
Links to previous or future related calls in the chain
Followup Date - entering a date here will created a related followup call for action on this date